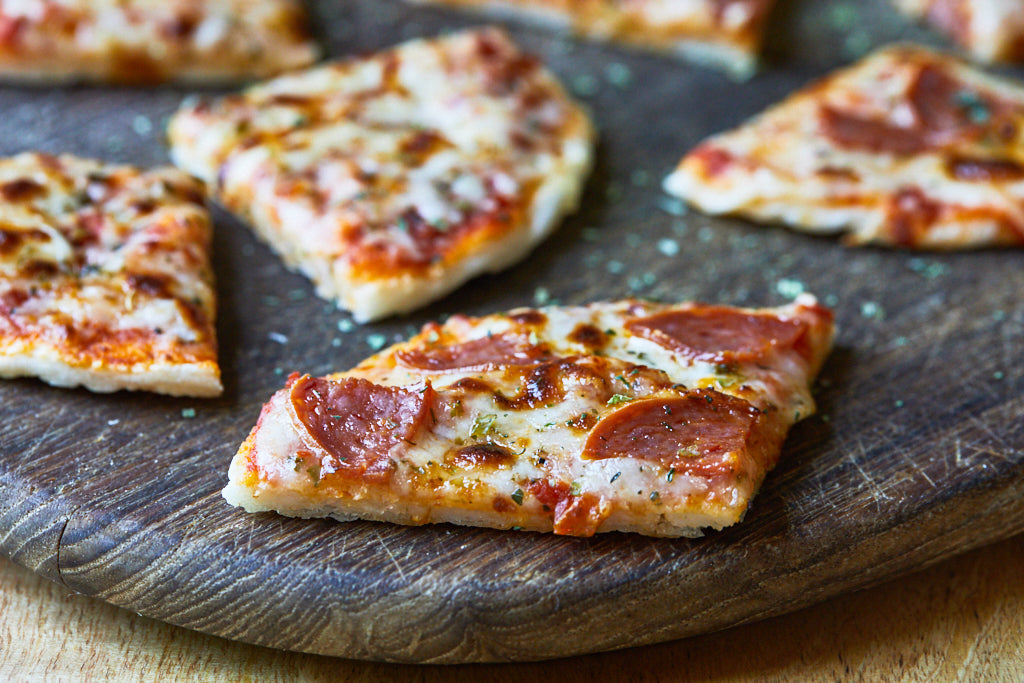 Personal Pizza Arepa
A naturally gluten-free pizza that doesn't skimp on taste. You can go the vegetarian route with Marinara sauce, fresh basil and tomatoes or add sausage or pepperoni.
Time: 15 minutes Serving: 2
Ingredients
2 Delicias Andinas Arepas de Queso 
1 tomato peeled and diced
1/2 cup shredded mozzarella cheese
1/2 cup Marinara sauce
1 Tbsp olive oil
1 Tbsp fresh basil leaves
directions
Preheat oven to  350 degrees
Brush 2 Arepas de Queso with olive oil.
Top with Marinara sauce, diced tomatoes, oregano and shredded mozzarella cheese.
Place in oven for 10 minutes until cheese is melted and bubbly.  
Serve immediately garnished with fresh basil leaves.