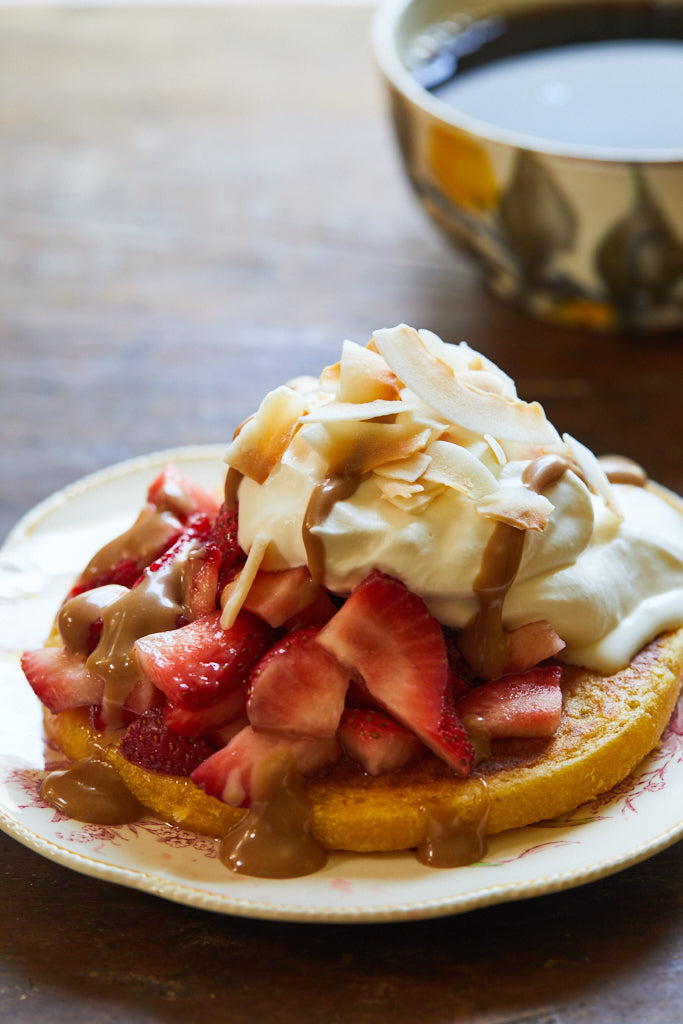 Sweet Corn Arepas with Dulce de Leche and Whipped Cream
An inspired dessert for entertaining, sweet corn Arepas topped with fresh strawberries, dulce de leche, whipped cream, and toasted coconut are easy to prepare and very elegant.
Ingredients
3 Delicias Andinas Arepas de Choclo
1 pint fresh strawberries, sliced
1-2 Tbsp sugar
½ cup heavy whipping cream 
½ cup dulce de leche
3 Tbsp toasted flaked coconut
directions
Toss the sliced strawberries with the sugar in a bowl and set aside.
Whip the cream, and when it is just starting to thicken, add 2 tablespoons of dulce de leche. Mix to combine, taking care not to overwhip the cream.
Toast the Arepas in a toaster and place one per plate.
Top each with 1/3 of the strawberries, whipped cream and drizzle with dulce de leche.