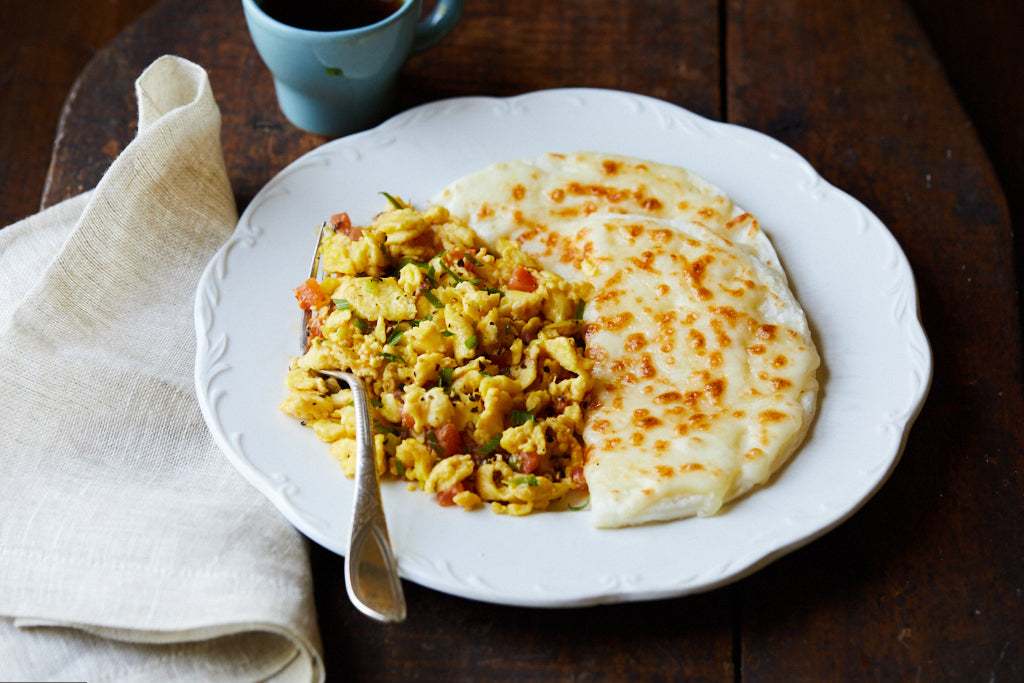 Huevos Pericos (Scrambled Eggs with Tomato and Scallion)
Time: 10 minutes Serving:2
Ingredients
2 Delicias Andinas Arepas Antioqueñas Blancas 
2 eggs
1 tomato, peeled and chopped<
1 finely chopped scallion
1/2 cup shredded mozzarella cheese
3 Tbsp butter(to taste)
Salt and pepper to taste
directions
Add butter to medium heat skillet.
Mince tomatoes and scallions and sauté for 2 minutes
Scramble the two eggs, salt and pepper, in a bowl and pour egg mixture into skillet.
While the eggs are cooking, heat the two Arepas on low heat in a griddle pan on both sides until heated. 
Constantly mix eggs with the tomato and scallions until firm. 
Take Arepas from the skillet top with a pinch of salt and mozzarella cheese. Serve with eggs.