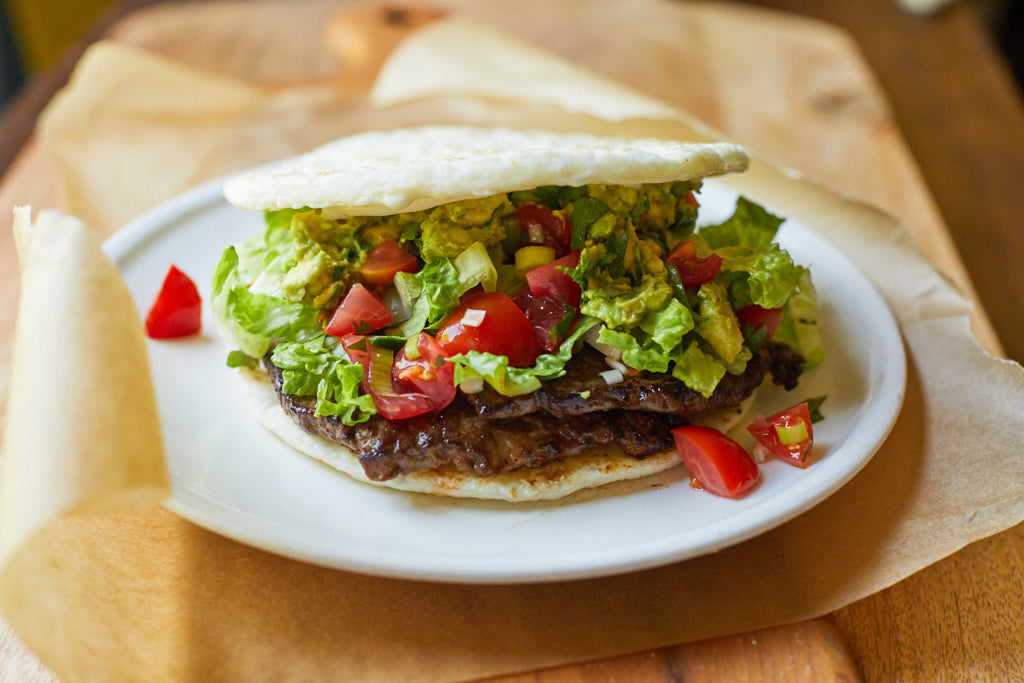 Arepa Steak Sandwich
Have you ever eaten a Latin Steak Sandwich? What makes it Latin is the use of Arepas instead of bread. Arepas are a healthier, tastier alternative to bread and are naturally gluten, cholesterol, and fat-free.
Ingredients
2 Delicias Andinas Arepas Antioqueñas Blancas 
1 Philly steak (or a thinly sliced steak)
¼ lb. of shredded mozzarella cheese
A generous portion of romaine lettuce
Salt (to taste)
Pepper (to taste)
Additional toppings include Pico de Gallo, mayonnaise, parsley sauce, guacamole, and cilantro.
directions
1. Lightly grease a hot grill (high flame) with cooking oil.
2. Place Philly Steak (or thinly sliced steak) on the grill.
3. Season steak with salt and pepper to taste.
4. Cook steak thoroughly on each side and cut it into strips.
5. While steak is cooking, place 2 Arepas on the grill.
6. When the Arepas are hot and toasty, place steak over on Arepa and add cheese.
7. Remove from grill and add lettuce along with desired toppings.
8. Place the second Arepa on top and enjoy.